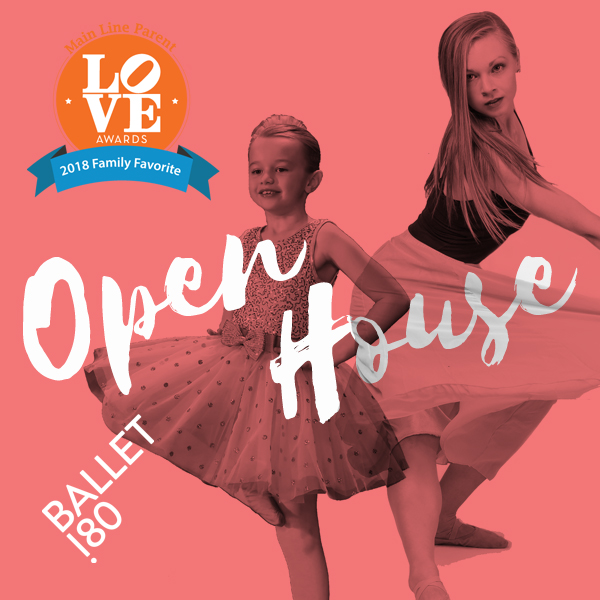 Open House Dates:
August 22 from 4-7pm (free mini class from 5:15-5:30pm, ages 3-6)
August 25 from 1-4pm (free mini class from 1:30-1:45pm, ages 3-6)
We welcome new & returning students to join us for an Open House!
Ballet 180's dance school inspires individual development and purposeful action in the community by creating a uniquely positive and encouraging environment that enables students to thrive. By dancing with us you will receive extremely high quality, professional training at a place that has the feel of a close-knit family. Voted Family Favorite Dance School of the Main Line. Join us and be transformed by the power of dance!
Ballet 180's School Offerings:
Ballet, pointe, tap, jazz, contemporary, theater dance, & boys program
Performance opportunities
Ages 2 through Adult
Beginners through Professionals
Can't make it to the Open House?
Register online at www.ballet180.org/classes or contact us at 484-639-9571 or school@ballet180.org with any questions.