Dance instruction at Ballet 180 follows a set curriculum, which ensures that all of our classes provide safe technique and the best possible training. Our talented staff members have professional dance experience and/or an education in dance instruction and pedagogy.
---
Kelly Murray Farrell, Founder & Director
Kelly began her education with dance lessons starting at age three, training locally and later spending summers with Boston Ballet and Washington Ballet. She has performed with the Ballet Theatre of Maryland, West Chester Ballet Theatre, Brandywine Ballet Company, Wilmington Ballet Company, and ContempraDance Theatre. She toured throughout Poland as a guest performer at the Ladek Zdroj International Dance Festival, and later she performed in Washington D.C. under the direction of Miya Hisaka, Founder/Director of El Teatro de Danza Contemporanea de El Salvador. In 2008 Kelly returned to the Philadelphia area and founded Ballet 180. Kelly has led Ballet 180 in performances in the Philadelphia International Festival of the Arts (PIFA), Philadelphia Dance Collective, Philly Fringe Festival, Fringe Wilmington, Philly's Got Talent, and in various public performances at local schools, churches, art centers, and other community events. Kelly received an award for her choreography through the Mordechai Anielewicz Creative Arts Competition, has served as a judge for the Main Line Talent Show, and was selected as a member of the Philadelphia dance community to learn the methodology of the award-winning National Dance Institute (NDI), which emphasizes dance as a means of building self-confidence and transcending cultural, physical, and cognitive barriers. Kelly is also an ABT® Certified Teacher, who has successfully completed the ABT® Teacher Training Intensive in Pre-Primary through Level V of the ABT® National Training Curriculum. In 2013, Kelly founded Ballet 180 School, and has since guided the school in its growth as a central organization in the community and a multi-year winner for "Best Dance Studio" by Main Line Parent Love Awards. Kelly is grateful to be able to share her knowledge and love for dance with her students.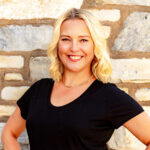 Kari L. Gonthier, Program Manager
Kari L. Gonthier, originally from New Orleans, Louisiana, graduated from the Alabama School of Fine Arts and earned a B.F.A. in Dance and a B.S. in Family and Child Sciences from Florida State University. Kari also has an M.A. from NYU Steinhardt School in Teaching Dance in the Professions: American Ballet Theatre Ballet Pedagogy, where she had the opportunity to choreograph and stage her work. Kari L. Gonthier is an ABT® Affiliate Teacher, who has successfully completed the ABT® Ballet Pedagogy Masters program through New York University, certifying in Pre-Primary through Level 7 of the ABT® National Training Curriculum and has successfully presented students for examinations. Performance credits include roles with the Alabama Ballet, Ballet 180 and original works with choreographers such as Dwight Rhoden, Arturo Fernandez, Donald Byrd, and Thaddeus Davis. While attending Florida State, Kari was a member of the Golden Girl dance team and a staff member of Universal Dance Association. She was a coach for the NYU Purple and White dance team from 2010-2013, where she choreographed and taught jazz, hip hop and pom technique. In addition, Kari has worked with children of varying special needs as a volunteer for a pediatric oncology camp. Kari has also served as faculty for the Jacqueline Kennedy Onassis Children's Division School of American Ballet Theatre. In her role as Program Manager, Kari oversees the daily operations and curriculum within our classes.
Kaitlyn Duane, Artistic Coordinator
Kaitlyn Duane is a dancer, teacher, and choreographer from Colorado. She began as a Vaganova trained ballet dancer, but loves to branch out into modern and contemporary styles in both her performance and teaching practices. She recently completed a dance pedagogy internship at Longmont Dance Theatre in Longmont, CO to compliment and further develop the earlier training she received at Denver Ballet Theatre Academy under David Taylor and Anastasya Buechelle.Kaitlyn graduated summa cum laude with a BFA in dance from Mercyhurst University where the esteemed faculty included Tauna Hunter, Noelle Partusche, Jennifer McNamara, Leslie Bories-Scalise, and Mark and Solveig Santillano. She also minored in psychology and dance pedagogy, performed with SoMar Dance Works, and was president of the National Honors Society for Dance Arts. Kaitlyn was a trainee with American Repertory Ballet in Princeton, New Jersey and is now a company member with Klassic Contemporary Ballet Company. Kaitlyn has performed a variety of roles such as Dew Drop in The Nutcracker, Spanish Doll soloist in Coppelia, First Soloist in Paquita, as well as roles in other ballets including Sleeping Beauty and Giselle. Her choreographic works include Spectr⚥m, Flawed Ideals, Utopian Dysfunction, Tri-Phrase Patterns, and To Come, To Go, and To Stay. Kaitlyn aspires to instill the same love of dance and self expression in young artists as her teachers inspired in her, sharing her art with others through performance, choreography, and teaching in every opportunity she can find. In her role as Artistic Coordinator, Kaitlyn runs Ballet 180's Student Company and also serves as the Chapter Sponsor of Ballet 180's National Honor Society for Dance Arts.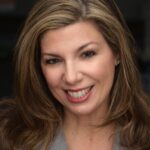 Kathy Mallek, Teaching Artist
Kathy Mallek is a tap master and award-winning choreographer who has inspired dancers for 30 years. She is the former owner and Director of the Katherine Rocca Performing Arts Company, a professional dance studio in West Orange, NJ. Kathy was a company dance member at Montclair State University, Montclair, NJ, is a certified tap teacher with New Jersey Associated Dance Teachers as well as the National Association of Dance and Affiliated Artists. She is active in continuing education with the Big Apple Tap Company, NYC and Tap Ties Tap Company, Allentown, PA. Kathy is an adjudicator for the Elite Dance Challenge Competition based in Rhode Island, has taught master classes for The Shining Crown Competition in Montana, National Association of Dance in NJ and Connecticut and many studios in the NJ area. Since moving to Pennsylvania in 2006, Kathy has taught tap at Lionville School of Dance for 15 years serving as Dance Team Director for 10 years. Kathy's training started at a young age at the New Jersey School of Ballet in West Orange, NJ, and her love of tap was inspired by Radio City Hall Rockette, Bette White Fernandez. Growing up near New York City, Kathy had the opportunity to train and study at the Broadway Dance Center attending their teacher training program and summer intensive programs. She feels very fortunate to have taken classes with dance icons Frank Hatchett, Bob Rizzo, Crystal Chapman, Debbie Dee, Shelia Barker, Aaron Tolson, Germaine Salsberg and April Cook. Kathy has performed with Liza Minelli, The Pointer Sisters, and the Rockette Alumni. Kathy's greatest accomplishment is being a mentor to so many aspiring dancers and having the opportunity to share her love of dance with them. Her dance students have gone on to professional careers working on Broadway, Carnival Cruise Line, Azamara Voyages, Hershey Park, Six Flags Great Adventure, Hands Down Tap Company, The Lady Hoofers Tap Company, New York Knicks City Dancers, and many National Touring companies.
Miguel Quiñones, Teaching Artist
Miguel Angel Quinones III was born in New York, NY, in 1984 and moved to Miami, FL at the age of five. He began training in Ballet at the age of seven at the Miami Conservatory, now known as the Thomas Armour Youth Ballet. Miguel also studied at Joe Michaels studio with the New Image Dance Ensemble where he learned other forms of dance. Attending college at New World School of the Arts, in downtown Miami, FL he furthered his study of ballet as well as other techniques and styles of dance including; jazz, modern, contemporary, tango, improvisation, acting, and break dancing. He attended college from 2002-2005 graduating with honors. Shortly after graduating he danced with the Parsons Dance company in 2005-2011. Miguel has also performed at several gala's in Indianapolis and Houston. Miguel has worked with artists such as; David Parsons, Robert Battle, Monica Bill Barnes, Donald McKayle, Michael Uthoff, Arthur Mitchell, Nicholas Andre, Mark Stuart, Shea Sullivan, Greg Dolbashian, and other artists. He has taught both ballet and Parsons style contemporary master classes while on tour all over the United States and internationally. He is currently living in Philadelphia, to continue his career in dance education and choreograph. Miguel is also dancing for "Sharp Dance" and "Pages to Pirouettes."
Kristina Dennis, Teaching Artist
Kristina Dennis is a graduate of Cedar Crest College, earning a B.A. in Dance. She danced in all the ensembles of the Cedar Crest Dance Company. She was President of the Cedar Crest Chapter of Nu Delta Alpha (National Dance Education Honors Society). She is also currently teaching at Berks Ballet Theatre Conservatory of Dance, Lionville School of Dance, Premiere Dance Studio and Yocum Institute for Arts Education (Academy of Movement). She is the Body Movement teacher for Yocum's Preschool Department and dance instructor of Yocum's Multi-Arts Summer Camps. She is a resident teaching artist at Yocum, which leads her to bring dance into various schools and libraries around Berks County. Through storytelling, drama, creative writing and critical thinking, Kristina promotes literacy with the Neighborhood Bridges program in Reading and Wilson School districts. For the last several years, Kristina has coached couples for Dancing with the Reading Stars which has sparked her newest dance endeavor…teaching dance for weddings!
In Kristina's spare time, she choreographs children's theatre productions and also some professional shows including, Head Over Heals, Elephant and Piggie, We Are in a Play, Junie B. Jones, just to name a few. She has also danced most recently in The Fisherman and His Wife and Faust. Kristina loves to choreograph in every way, shape and form and is heavily involved in choreographing for competitive dance teams. Throughout the years, her pieces have received many choreography awards.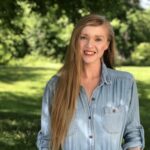 Bridget Carlin, Teaching Artist
Bridget Carlin is a Philadelphia based artist. She earned a BA in psychology with a minor in dance at West Chester University in 2015. Bridget performed with Ballet 180 as an apprentice for one year and as a company member for 2 years. She has presented choreographic work at various festivals and showcases including Koresh Artist Showcase, KYLD InHale Performance Series, and the Ladek Droj International Dance Festival in Poland. She loves teaching creative movement, dance, and yoga to dancers of all ages. Bridget is grateful to be a part of the team at Ballet 180!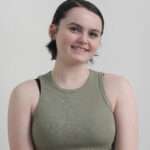 Erica Bergquist, Office Assistant
Erica Bergquist is a Philadelphia based dancer and choreographer. She trained in multiple styles of dance at The City Ballet School in Hagerstown, Maryland under the direction of Danielle Horochowski and attended summer intensives at University of North Carolina School of the Arts, Butler University, and Joffrey Academy Chicago. In 2014, she joined The Western Maryland City Ballet Company where she danced until During her time with the company she performed Principle roles in multiple full-length ballets. Erica recently graduated from University of the Arts in June of 2023 with a BFA in dance and a minor in photography. While attending, she performed in works by Paul Matteson, Curt Haworth, Merce Cunningham, Gary Jeter, and Courtney Henry. She also premiered her first choreographed work "don't forget to breathe" as part of the Senior Thesis Festival.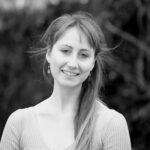 Annie Fortenberry, Office Assistant
Annie hails from Mount Kisco, NY where she began her dance training, spending summers at Peridance, Joffrey Ballet School, Alvin Ailey, and Boulder Ballet. Annie is grateful to have spent college semesters at Taipei National University of the Arts in Taipei, Taiwan where they studied tai chi, Kung Fu and modern techniques, and at Rick Odums Centre International de Danse Jazz in Paris, France where they studied jazz and Horton techniques. She has performed professionally with Ballet 180, Dissonance Dance Theatre and Charm City Ballet. Annie has over 7 years of experience as an arts administrator and is deeply passionate about sharing her love of movement through teaching and choreographing. Annie is currently studying to become a Physical Therapist and are thrilled to be returning to the Ballet 180 community.