Artistic Excellence
Our talented faculty adhere to best possible training methods to ensure that our dance lessons offer strong and safe technique for our dancers. All of our dance teachers follow the ABT® National Training Curriculum, a training methodology assembled by world class dance artists and a medical advisory board from fields of sports medicine, nutrition, physical therapy, and orthopedics to provide medical guidelines for healthy dance training. This means that our dance lessons focus on strong kinetics, coordination, anatomy, and proper body alignment.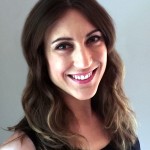 Kelly Murray Farrell, Owner & Director
Kelly began her education with dance lessons starting at age three, training locally and later spending summers with Boston Ballet and Washington Ballet. She has performed with the Ballet Theatre of Maryland, West Chester Ballet Theatre, Brandywine Ballet Company, Wilmington Ballet Company, and ContempraDance Theatre. She toured throughout Poland as a guest performer at the Ladek Zdroj International Dance Festival, and later she performed in Washington D.C. under the direction of Miya Hisaka, Founder/Director of El Teatro de Danza Contemporanea de El Salvador. In 2008 Kelly returned to the Philadelphia area and founded Ballet 180. Kelly has led Ballet 180 in performances in the Philadelphia International Festival of the Arts (PIFA), Philadelphia Dance Collective, Philly Fringe Festival, Fringe Wilmington, Philly's Got Talent, and in various public performances at local schools, churches, art centers, and other community events. Kelly received an award for her choreography through the Mordechai Anielewicz Creative Arts Competition, has served as a judge for the Main Line Talent Show, and was selected as a member of the Philadelphia dance community to learn the methodology of the award-winning National Dance Institute (NDI), which emphasizes dance as a means of building self-confidence and transcending cultural, physical, and cognitive barriers. Kelly is also an ABT® Certified Teacher, who has successfully completed the ABT® Teacher Training Intensive in Pre-Primary through Level III of the ABT® National Training Curriculum. Kelly is grateful to be able to share her knowledge and love for dance with her students.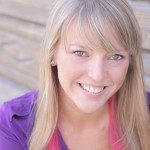 Kari L. Gonthier, Manager of Education & Outreach
Kari L. Gonthier, originally from New Orleans, Louisiana, graduated from the Alabama School of Fine Arts and earned a B.F.A. in Dance and a B.S. in Family and Child Sciences from Florida State University. Kari also has an M.A. from NYU Steinhardt School in Teaching Dance in the Professions: American Ballet Theatre Ballet Pedagogy, where she had the opportunity to choreograph and stage her work. Kari L. Gonthier is an ABT® Affiliate Teacher, who has successfully completed the ABT® Ballet Pedagogy Masters program through New York University, certifying in Pre-Primary through Level 7 of the ABT® National Training Curriculum and has successfully presented students for examinations. Performance credits include roles with the Alabama Ballet, Ballet 180 and original works with choreographers such as Dwight Rhoden, Arturo Fernandez, Donald Byrd, and Thaddeus Davis. While attending Florida State, Kari was a member of the Golden Girl dance team and a staff member of Universal Dance Association. She was a coach for the NYU Purple and White dance team from 2010-2013, where she choreographed and taught jazz, hip hop and pom technique. In addition, Kari has worked with children of varying special needs as a volunteer for a pediatric oncology camp. Kari has also served as faculty for the Jacqueline Kennedy Onassis Children's Division School of American Ballet Theatre.
Brittani Kelly, Faculty
A Philadelphia native, Brittani began her training with dance lessons starting at the age of three. At eight she auditioned for The Rock School where she received a full scholarship under the City Dance Program. While dancing at The Rock, Britt performed the children's lead Marie, in Pennsylvania Ballet's The Nutcracker for two years, and was featured in the NBC special Degas and the Dance. She also danced with Pennsylvania Ballet in Cinderella, Sleeping Beauty and A Midsummer Night's Dream. Brittani attended summer intensives at the School of American Ballet (SAB), the official school of New York City Ballet and at sixteen was invited by SAB to continue her training during their winter session. While at SAB, Britt danced in The Nutcracker, Tarantella, and Union Jack.
After graduating from Albright College, Brittani danced professionally with two traveling companies in Maryland as well as Ballet 180. She taught ballet, pointe and creative movement in Maryland and Pennsylvania before relocating to San Diego where she continued to dance and perform with professional companies/choreographers and teach at Dance & Company. Britt is excited and grateful to be joining the Ballet 180 family again and is looking forward to sharing her love of dance with her students!
Lexi DiFilippo, Faculty
Lexi DiFilippo hails from Philadelphia, Pennsylvania where she attended the High School for Creative and Performing Arts directed by LaDeva Davis. During her time at CAPA, Lexi was appointed as dance captain of the dance department and choreographed works for department concerts, the 6ABC Thanksgiving Day Parade, television promotions for the Kimmel Center, and department concerts. In 2012, she was chosen to be a workshop assistant for Artists Simply Human's first national tour where she assisted choreographers such as Wes Veldink, Christopher Huggins, Braham Crane, and Dee Caspary. She earned her BFA in Dance Performance from Chapman University where she trained under Ido Tadmor, Julianne O'Brien, Alicia Guy, Jennifer Backhaus, Charles Maple, and more. While at school, Lexi received numerous performance awards and was selected for exclusive performance opportunities such as a live choreography lab with Dwight Rhoden, the Musco Center of the Arts "Community Opening Day" gala, and the Technology for Live Performance course showcase at Cirque Du Soleil's Zumanity Theater in Las Vegas. Since relocating back to Philadelphia, Lexi has worked as a teaching artist for Philadelphia School District afterschool programs and as a freelance instructor and choreographer.
Natalie Kojis, Faculty
With a passion for dance and a desire to educate others in the art form, Natalie Kojis comes from Crowley, Louisiana where she first began her dance career. She began training at 15 years old at Core Dance Center and instantly felt a connection to movement, and went on to receive her BFA in Performing Arts with a concentration in Dance at the University of Louisiana at Lafayette. During her time in college, she was able to perform both locally and professionally in the Lafayette, Louisiana area. Natalie has also shared her own choreographic work in ULL's Evening of Dance and for Kelsey Anderson's SPACE Lafayette.
Her teaching experience comes from a number of styles including ballet, tap, jazz, hip-hop, creative movement, contemporary and lyrical forms, modern, conditioning and technique, and improvisation. She is driven by her students' success to create an atmosphere in the classroom where individuals of all ages can excel and achieve. From her time dancing competitively at Core Dance Center, she is able to understand the importance of discipline, persistence, and patience – principles that are frequently implemented into her classes. Natalie now lives in Philadelphia, Pennsylvania where she will continue her growth as both an artist and an educator in hopes to further her knowledge of dance and create connections with those who share a love for the art. 
Katherine (Katie) Mills, Office Assistant
Katherine Mills was born in Snellville, GA but raised in Phoenixville, PA. She started dancing at the age of three after deciding and declaring that she wanted to be a professional dancer when she grew up. Katherine studied at James Madison University, graduating with degrees in Dance (BA) and Studio Art (BS). Upon graduating, she began dancing with a dance theatre company, Long2 Philly, under the direction of Vanessa Long and shortly after, began with a modern company, 3 Pony Show, under the direction of Keila Cordova. She is now excited to be joining Glorify Dance Theater for the 2020-2021 season. While studying at JMU, Katherine worked as an office assistant for the School of Theatre and Dance where she completed various arts administration tasks that aided in the running of the theatre and dance programs. Within the dance program she also had opportunities to partake in many production positions including but not limited to program designer, backstage crew, house manager, sound board operator, light board operator, choreographer and dancer. When Katherine is not dancing or working, she is spending time with her husband and cats, taking care of her 200+ plants, working on an art project, making up essential oil blends, or reading.