Artistic Excellence
Our talented faculty adhere to best possible training methods to ensure strong and safe technique in our dancers. All of our dance teachers follow the ABT® National Training Curriculum, a training methodology assembled by world class dance artists and a medical advisory board from fields of sports medicine, nutrition, physical therapy, and orthopedics to provide medical guidelines for healthy dance training. This means that our classes focus on strong kinetics, coordination, anatomy, and proper body alignment.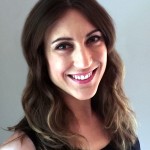 Kelly Murray Farrell, Owner & Director
Kelly began her dance education at age three, training locally and later spending summers with Boston Ballet and Washington Ballet. She has performed with the Ballet Theatre of Maryland, West Chester Ballet Theatre, Brandywine Ballet Company, Wilmington Ballet Company, and ContempraDance Theatre. She toured throughout Poland as a guest performer at the Ladek Zdroj International Dance Festival, and later she performed in Washington D.C. under the direction of Miya Hisaka, Founder/Director of El Teatro de Danza Contemporanea de El Salvador. In 2008 Kelly returned to the Philadelphia area and founded Ballet 180. Kelly has led Ballet 180 in performances in the Philadelphia International Festival of the Arts (PIFA), Philadelphia Dance Collective, Philly Fringe Festival, Fringe Wilmington, Philly's Got Talent, and in various public performances at local schools, churches, art centers, and other community events. Kelly received an award for her choreography through the Mordechai Anielewicz Creative Arts Competition, has served as a judge for the Main Line Talent Show, and was selected as a member of the Philadelphia dance community to learn the methodology of the award-winning National Dance Institute (NDI), which emphasizes dance as a means of building self-confidence and transcending cultural, physical, and cognitive barriers. Kelly is also an ABT® Certified Teacher, who has successfully completed the ABT® Teacher Training Intensive in Pre-Primary through Level III of the ABT® National Training Curriculum. Kelly is grateful to be able to share her knowledge and love for dance with her students.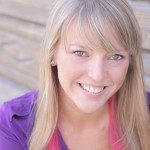 Kari L. Gonthier
Kari L. Gonthier, originally from New Orleans, Louisiana, graduated from the Alabama School of Fine Arts and earned a B.F.A. in Dance and a B.S. in Family and Child Sciences from Florida State University. Kari also has an M.A. from NYU Steinhardt School in Teaching Dance in the Professions: American Ballet Theatre Ballet Pedagogy, where she had the opportunity to choreograph and stage her work. Kari L. Gonthier is an ABT® Affiliate Teacher, who has successfully completed the ABT® Ballet Pedagogy Masters program through New York University, certifying in Pre-Primary through Level 7 of the ABT® National Training Curriculum and has successfully presented students for examinations. Performance credits include roles with the Alabama Ballet, Ballet 180 and original works with choreographers such as Dwight Rhoden, Arturo Fernandez, Donald Byrd, and Thaddeus Davis. While attending Florida State, Kari was a member of the Golden Girl dance team and a staff member of Universal Dance Association. She was a coach for the NYU Purple and White dance team from 2010-2013, where she choreographed and taught jazz, hip hop and pom technique. In addition, Kari has worked with children of varying special needs as a volunteer for a pediatric oncology camp. Kari has also served as faculty for the Jacqueline Kennedy Onassis Children's Division School of American Ballet Theatre.
Sarah Kim Reiser
Sarah Kim was born in Seoul, South Korea and grew up in upstate New York. She trained at the NYSSSA, Albany Dance Institute, and the University of the Arts. Her company experience includes the Berkshire Ballet, EBA Dance Company, and the Penn Dance Company. She is a former Board Member for Dance and the Child International and a current member of the National Dance Educators Organization. She is founder and Artistic Director of Nova Dance Company and certified by American Ballet Theatre to teach their national curriculum. Combining her love of dance, Pilates, and yoga, she completed certification through Exhale to teach Barre fitness.


Bridget Carlin
Bridget began dancing at the age of 3 at the Conservatory of Music and Dance. She graduated summa cum laude from West Chester University with a B.A. in Psychology and a minor in Dance. She received the Barbara J. Lappano Dance Scholarship in 2014. She performed in and presented work at the Ladek Zdroj International Dance Festival in Poland in 2013. Her work, Ambiguity, was presented at the American College Dance Association (ACDA) Conference in 2015. This is Bridget's third season with Ballet 180.



Maddie Ridgeway
Maddie grew up in Pittsburgh where she was trained to know and love dance. When she attended Eastern University, she minored in dance and spent her time performing in and choreographing pieces for the concerts every semester. She attended the ACDA (American College Dance Association) conference as well. After college, she got certified in Umfundalai, a contemporary pan African technique, through Temple University. She is currently also a staff member at the Salvation Army Kroc Center, where she is building a dance program through their education department. Her love of dance and it's use for emotional healing has allowed her to teach many ages and needs in different communities in both Pittsburgh and Philadelphia.


Ashley Griffith
Ashley is originally from Northern New Jersey. She graduated from Eastern University with her B.L.A in 2009. While teaching preschool in Camp Hill, PA, she received her CDA, Child Development Associate, from Penn State Harrisburg in 2011. After receiving her CDA, she moved back to the Main Line area, where she has worked full time as an assistant general manager, while completing her Associate Degree in Applied Science.